Tired of experimenting face creams? Looking for something that is best for all skin types? Well, it is rare to find home-made beauty care products, but Herblys Ritualss may just have the right answer.
Hailing from Coimbatore, Srinidhi's pursuit of a healthier, sustainable lifestyle is the larger picture behind the founding ideology of this 100% ayurvedic skincare brand Herblys Ritualss.
Associated with the best manufacturers of Ayurvedic medicines, doctors and herb planters as a family for more than 10 years, Herblys brings you home pure and organic products for your hair, face and body.
With their own manufacturing unit in Vilankuruchi, Herblys have natural ingredients such as goat milk, butter and glycerin that are highly researched, potent and in their freshest form.
They are neatly blended to ensure that the consistency of the cleanser or cream is best suited to be optimally absorbed by the skin.
Currently providing only online service, the company has a wide range of products to choose from such as – hair fall deep treatment kit, skin brightening kit, weight loss kit, weight gain kit, grape seed lip balm, premature graying, face packs and handmade soaps. The brand has also come out with ritual kits which focus on stomach cleansing (cleansing of intestines) and provide your body strength to absorb the required nutrients.
"Ayurveda has started to show its strength through marketing and organic way of living. And this important factor has changed people to opt for Ayurvedic medicines and skin care. From toothpastes to cosmetic brands, nowadays they are combining chemical and ayurvedic concepts to give a better output." Says Srinidhi.
Taking personalization as the end-goal, the brand has realized that customized kits and skin care serums seamlessly tie into the new reality.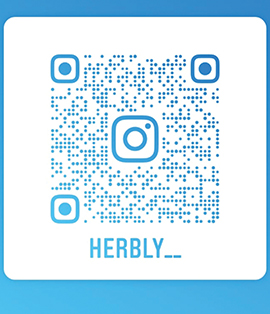 And that is why, before purchasing you can have interactions with the experts regarding your skin problems and get your perfectly suited customized kit delivered at home.
This finds the perfect balance between minimum contact, yet developing an offering that is unique to each individual.So, if you're interested in picking your own potion, all you have to do is to log on to their website!
In transition to the new normal, the brand also follows all required norms in their packaging and services.
Their packaging is also free of plastic. Hence, customers need not worry about COVID protocols and safety.
Serving customers even in New Zealand,Sri Lanka, England and Australia, Herblys Ritualss have trusted Ayurvedic products with no side-effects.
With changing times and increased awareness, natural and organic products are gaining more popularity among millennials over the past few years.
People today are making a conscious decision to use chemical-free products and adapting environmental-friendly solutions. For more details call 9629298180.
—Grishma Raj