The freedom movement did marvels for the country. India had been battered under the English. Her share in global trade had come down from 19% to less than 2% between the years 1800 and 1900. Famines, poverty, illiteracy and literal slavery had become the order of the day. Life became very difficult for survival was in question. Millions of cotton farmers, the spinners and weavers of the villages suffered because of Lancashire cloth. India had gradually got de-industrialized. Therefore the country lost its voice and a fortunate few were left to address the issues faced by a troubled populace. Women and the poor lost out entirely and the freedom movement and associated social reforms which accompanied the same changed the picture albeit gradually. The British got a taste of all this during the Champaran Satyagraha by Mahatma Gandhi in the year 1917. He brought in a holistic approach and struggle was backed by removal of inequity. In fact many people stated that reform should precede freedom. However Gandhiji and his associates made people understand that everyone were slaves under the English and without freedom reform will not be multi dimensional. His words were proven right and if we look at the first decade after freedom in Coimbatore, it would be possible to see a number of women entering and performing well in public life. Prior to freedom, the women were mostly homemakers, small vendors and farmers who helped the family. Quite a few of them began to enter public life through the freedom struggle.
A number of women began to excel in business and in public life after the attainment of freedom. R.Chellammal of Keshavardhini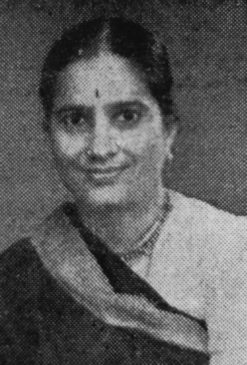 Products had her address at Cross Cut Road those days. She was born in the year 1912. Chellammal was connected with the National Indian Association and Agricultural College Ladies Club. She had played a number of tournaments and won laurels in both table tennis and badminton. Kesavardhini Products were being exported to Ceylon, Burma and Indonesia. The hair tonic and shampoo were household names in our country for decades. Chellammal had put Coimbatore on the toiletries map of India. Chellammal was known for her practical approach that were backed by innovation. Film historian Randor Guy had known her quite well.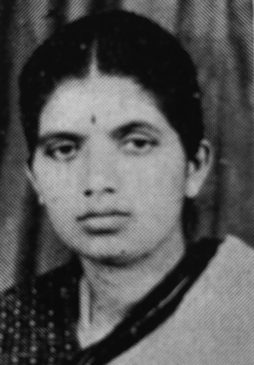 C.Kulandaimmal was born in 1924 and she had passed in First Class in the Tamil Pulavar Course of Annamalai University. She was interested in Saiva Siddhantam and was a lecturer in Tamil at the Nirmala College. The lady was an MLA and also the author of 'Aram Valartha Mangaiyar'. She had served in a number of positions and was also in the Senate of the Madras University and she had lived in Ganapathy those days. Kulandaiammal. C used to talk about the drinking water issues of Coimbatore in a number of forums.
D.Raghupathi Devi B.A., was born in the year 1929 and was educated in Coimbatore. She was elected to the Madras Legislature in the year 1957. Raghupathi Devi was keenly interested in activities connected with women and children. She was an active social worker during her times.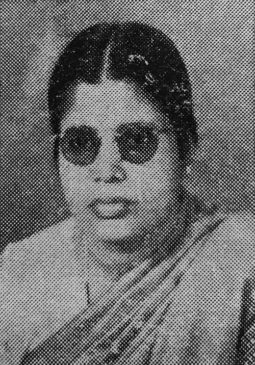 Dr G.V.Rajammal was a Municipal Councillor. She was educated at Coimbatore and also at the Stanley Medical College, Madras. G.V.Rajammal had obtained a Diploma in medicine and surgery in the year 1942. She was keenly interested in both – sports and social work. The public representative was the President of the Indian National Association (Ladies) Coimbatore Branch, Joint Secretary of Kasturba National Memorial Maternity Home in Singanallur since its inception in 1946. She was a committee member of Red Cross, Guild of Service, Seva Nilayam, the vigilance association, Ramnagar Ward Congress, Public and Health Committees of the Municipal Council.

Dr R.K.Shanmukham Chetty was the first finance minister of India and he had been chosen by Gandhi himself. His first daughter was Savithri Shanmugham who was born in the year 1913. The good lady served as an MLA and was also the Vice Chairman of the Coimbatore Municipality. She was actively connected with Red Cross, Guild of Service and was a Vice President of the Seva Nilayam. Savithri Shanmugham was a Member of the Senate in Annamalai University. She lived in her thickly wooded bungalow, Shantiniketan in Race Course. The social worker was a very helpful person. A number of women facing difficulties used to stay with her good all their lives. Her huge dining table was representing her large heartedness. A road connecting Race Course and Trichy Road is named after her. Savithri Shanmugham was well known in the social and political circles of Western Tamilnadu all her life.
Parvathi Krishnan (1919 – 2014) represented the Communist Party of India in the Parliament. She was in both the Lok Sabha and Rajya Sabha three times totally. She represented the Coimbatore Constituency and happens to be the daughter of the former Premier of the Madras Presidency, Dr P Subbarayan. Her mother was Radhabai. Parvathi Krishnan had done her B.A (Hons) from Oxford. Badminton School Bristol and St.Hughes College in Oxford were her alma mater. She married N.K.Krishnan in the year 1942. Her brother happens to be Mohan Kumaramangalam. Her daughter is known as Indira. She contested from Coimbatore in the year 1952 on the passing away of T.A.Ramalingam Chettiar but was defeated by N.M.Lingam of the Congress. She was nominated to the Rajya Sabha in 1954 and she served until 1957. She was elected on the Communist Party of India ticket in the years 1957 and 1977 besides winning the by election of 1974 from Coimbatore. She had lost to P.R.Ramakrishnan of the Congress in 1962, Era.Mohan of the DMK in 1980 and M.Thambi Durai of the AIADMK in the year 1984. Her husband N.K.Krishnan (1913 – 1992) was the son of N.D.Narayana Iyer and had done his mathematics at Imperial College in London. Parvathi and N.K.Krishnan had met in the UK and got married thereafter. He was a President of the Coimbatore Mill Workers Union which had a strength of 16000 members in the year 1958.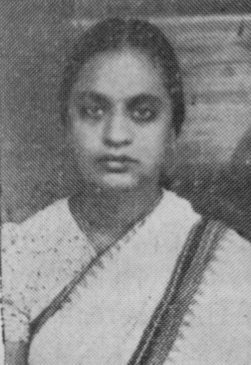 N.K.Krishnan was also Member of Parliament (Rajya Sabha). Parvathi Krishnan was a Member of few Parliamentary delegations. She was part of the delegation to Russia and Yugoslavia in the year 1955. Parvathi Krishnan was a resident of R.S. Puram in Coimbatore.
T.V.M.Thillai Ammal founded the Seva Nilayam on the Vijayadasami of 1949. She devoted her life for the upliftment of the women and the uncared girl child. The socially conscious lady was the daughter of T.A.Ramalingam Chettiar. Ganga Nair was also a well known Municipal Councillor. J.Manoranjitham of Vysial Street began her social work at the dawn of freedom. She was quite close to Neelaveni Ramaswamy, wife of G.Ramaswamy Naidu of the P.S.G family.
Several other women occupied the public space and world of commerce later. However these were the pioneers.
—Rajesh Govindarajulu