Every year, for every 1000 babies born in India, 55 of them die before they reach 5 years of age babies. Out of these, 26 babies die in the first month of life (Neonatal period). Therefore, by reducing Neonatal Mortality Rate, we will be able to bring down the infant mortality rate (Death less than 1 year of age) and the Under-5 mortality rate. These rates are important health indicators of any nation. With advances in neonatal care, neonatal mortality in India has been greatly reduced over the last several years.
Neonatology is a sub-specialty of Pediatrics that deals with sick babies born at term and preterm. It is a vastly developing field of medicine that aims not just at survival of these sick preterm babies but also in terms of quality of life in future. Doctors trained in this field of medicine are called Neonatologists. They play a very crucial role in saving these babies. These sick babies are cared for in intensive care areas called Neonatal Intensive Care Unit (NICU).
What kind of babies need NICU care?
Babies who are sick at birth with conditions like breathing difficulties, infections, weak cry at birth, birth defects and preterm babies need NICU care.


What is prematurity?
A normal pregnancy usually lasts for 37-40 weeks. Term baby refers to any baby who is born after 37 completed weeks. Any baby who is born before 37 completed weeks is called a preterm baby.
What are the medical problems faced by a preterm baby?
Babies who are born preterm usually has underdeveloped and under-functioning organs. Lungs are immature, so these babies have difficulty in breathing after birth. Intestines are immature, so they cannot digest milk easily leading to gut related problems. They are also at risk of bleeding in the brain due to thin blood vessels. Their immunity is poor, so they can get infected easily. Their body metabolism is under developed making them more prone to abnormalities in their body electrolytes and sugars.
How can these preterm babies be saved?
Prematurity is the world's no. 1 cause of newborn death. More than three-quarters of preterm babies can be saved with often basic inexpensive care such as essential care during child birth, maintaining body temperature and antenatal steroid injections given to mother at risk of preterm labour, kangaroo mother care (baby is carried by mother with skin to skin contact) and basic care for infections and breathing difficulties.
Can such small and sick preterm babies be saved in your NICU?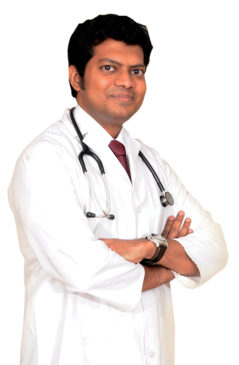 Babies born at 25-26 completed weeks generally do well. Most of the babies who are born between 24-25 completed weeks can do well if appropriate neonatal care at a level 3 neonatal intensive care unit (NICU) is provided from the time of birth. For babies born less than 24 completed weeks and less 500 grams the survival chances are least and even if they survive, their chances of having complications are more. In our unit, the survival rate of such small and sick preterm babies is on par with western standards.
What is a level 3 NICU?
A level 3 NICU is a facility which can care for very sick babies like
• Those who need high level of breathing support like Ventilator
• Babies born with major birth defects
• Very preterm babies weighing less than 1 kilogram
• Babies who need surgeries
• Small preterm babies who need extra nutritional support
The Neonatal Intensive Care Unit at Womens Center by Motherhood is a 14 bed state-of-the-art level 3 unit, which is well equipped to admit and manage all high risk newborns. The unit has facilities to manage extreme preterm infants born as early as 24 to 26 weeks, perform neonatal surgeries and provide post-operative care, multi-disciplinary management of babies with congenital anomalies, ventilate and manage babies with severe lung disease.
Can a baby born after a normal delivery at term also have problems?
Yes. Sometimes babies who are born after an uncomplicated normal delivery can also have problems like breathing difficulties due to excess fluid in the lungs, high jaundice, low sugars, infections, etc. These babies also need proper medical attention and may require care in the NICU.
Can sick babies born at other hospital be treated at your hospital?
Sick babies born at other hospitals can be safely transported. Neonatal transport facilities are also available where sick newborns from peripheral hospitals can be transported to the NICU in a specially equipped transport incubator with ventilator and a highly trained transport team. For neonatal transport services, we can be contacted at +91 9047347393.
Dr. Karthik Balasubramanian
MBBS, MD (Pediatrics), DM (Neonatology)
Dr. Saranya Manickaraj
MBBS, MD (Ped), Fellowship in Neonatal-Perinatal Medicine