Blouses have never had it better. These days there could be no bigger fashion faux pas than teaming a fancy sari with a plain and simple blouse. This is the day of the designer and custom-made blouse, where the blouse has become the centerpiece of the traditional six-yard ensemble and where just about anything goes with regards to its design, cut and style.

One such place where you will find the best of blouses, sarees and lehangas is Anikah. Located in R.S Puram, Anikah promises elegance and ethnicity in its hand worked designs and dresses. Along with dresses, the shop also has an exclusive bridal design section that designs special and unique bridal wears as per the customer's wish.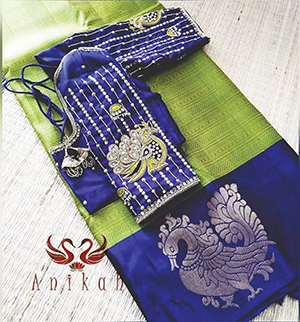 Ranging basic embroidery work to intricate bridal work, Anikah is the perfect stop for all your festive needs. With a vision to provide affordable yet elite wears ranging from Rs.1500 to even more, what makes Anikah unique is that 90% of the material is handloom. "I love handlooms and I was completely mesmerized when I visited a weaving unit. And that inspired me to bring in pure handloom materials and design on them to get beautiful results, because I wanted my customers to get the best and experience beauty within them when wearing a saree or a blouse" said Shilpa, the owner of Anikah.
Today Anikah's weavers range from Kanchipuram, Sirumugai to our very own silk city Bengaluru, almost covering the southern India. "We also have a sophisticated cotton and linen collection which are for those who love comfort and at the same time desire to be stylish. With the wedding season nearing, we create any kind of custom made designs for bride's blouses, sareers or lehangas. It would be different and completely distinctive depending on their taste and choice" added Shilpa.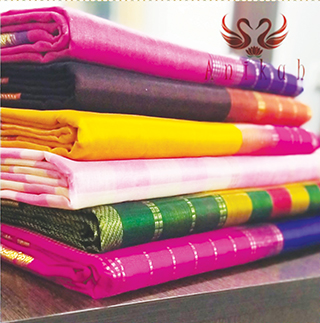 With the post-lockdown situation across cities in Tamil Nadu, the boutique also follows COVID protocol.
The boutique also has amazing collection for children. From flowery themes to bright colored frocks and skirts, Anikah facilitates warm, easy and cozy dresses for kids even to wear during functions.
"Whatever Anikah is today, is mainly because of my team of tailors and embroiders. They have supported me even when I began with nothing. And they still do amazing work every day to convert Anikah into a well-crafted and well-loved brand!", remarked Shilpa.
Hence, for those who are young-at-heart and looking for endless possibilities in fashion, don your masks and head to Anikah to get your perfect bridal look because an eye-catching statement blouse or saree can definitely turn heads! Call us to know more 9629478187.
—Grishma Raj