Surya Harish in conversation with Vishnu Vardhan, CEO, founder of Indian Superheroes, who strives to fetch a recognition to organic farmers across the country besides getting them a fair price for their produce. Being an Instrumental Designer, he is assisted by his spouse Divya Shetty, who is the co-founder.
Why and when was Indian Superheroes started?

My co-founder's grandfather was a farmer and was diagnosed with cancer and with the financial crisis they were facing he committed suicide to avoid being a burden to his family. This made a great impact on Divya's life. By 2015, farmers suicides were rampant and that was the point where we decided that our calling was different. We left our jobs and decided to do something to save the farmers from the misery that gripped them. Indian Superheroes was born the same year with 2 farmers in our network. Now we are 843 farmers strong and we believe in transforming lives of farmers for good.
How did you help the farmers?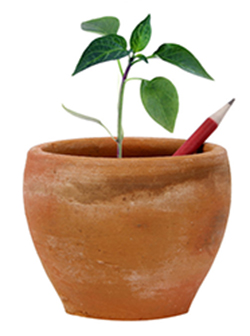 We wanted to help farmers who did organic farming because we wanted to ensure that our future generations consumed food free of harmful chemicals. We helped them by making a switch of buying agro products at wholesale prices and helping them sell their products at retail prices. This made a huge difference as the norm was always to buy agro products and retail and sell their produce at wholesale which incurred the farmers a huge loss and only meagre profits. The network slowly grew and the farmers were able to fix the price for their produce and it greatly helped in earning profits.
Another way we adopted was to help them add value to their products, for example, farmers who produced coconuts were encouraged to make coconut oil etc.,
What are your vision and mission?
When we began Indian Superheroes we had only thing in mind. We wanted to make sure that no other farmer in this country committed suicide due to monetary issues. This is what is driving us to do what we do.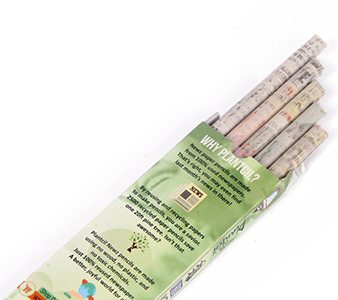 Your interest in environmental awareness
When we started working with farmers from rural areas, one of the major issues they faced was water scarcity. When we studied in-depth about its root cause we understood that rampant deforestation was one of the major reasons for the depleting underground water sources. In order to contribute towards the environment, we began our other venture Pepaa, pencils made from recycled paper with a seed at the end. You can use a pencil and plant it later on. We were pioneers to introduce seed pencil in South India. The concept was greatly welcomed and we started making wedding cards, notebooks, calendars and a lot of other stationery from recycling paper and adding seeds. Even newspapers were made with recycled papers. We also recycled textile waste to make stationery products that had a great response amongst the customers.
Usually, farmers do not save seeds from their previous harvest and end up buying seeds for the next harvest. The seed pencil initiative encouraged them to save seeds from their harvest and in turn, helped to preserve the native seeds of the region.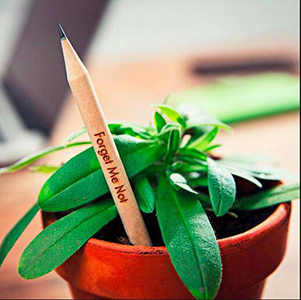 How do you think everyone can contribute to the environment?
Instead of spending energy on recycling we need to tackle the problem at the root by trying to achieve zero waste. Always think before buying a product whether it is absolutely necessary, its lifetime, can we extend the usability of the product etc., This way a lot of waste can be reduced that ends up in landfill and affecting the environment adversely. As manufacturers, we need to come up with environmentally friendly options for the customers to choose from and it ultimately leads to a better environment.
Your words of wisdom for next-generation farmers
Farming is going to become the most sought after profession in the near future and farmers will be one of the most important professionals in society. The growing population is a testament to this change at the earliest. Hence we cannot ever move away from farming, the young generation needs to equip themselves with the latest technology to pursue sustainable farming that will lead to a better environment and a brighter future.
Awards and Recognition
We were awarded Mahatma Gandhi award for Change Makers, Young leaders creating a better world for all award by Women Economic Forum, Enterprising Entrepreneurs by Global Entrepreneurship Council.
Indian Superheroes have a store at the Theethipalayam, Coimbatore with a range of sustainable stationery you can choose from. For details call 9940737995, 9108155374.